Your Store,
Your Events,
Your Rewards,
Their Pocket
Mobile app users are 10x more likely to engage with push notifications than email and those who use your app to check into events are 51% more likely to shop with you the same day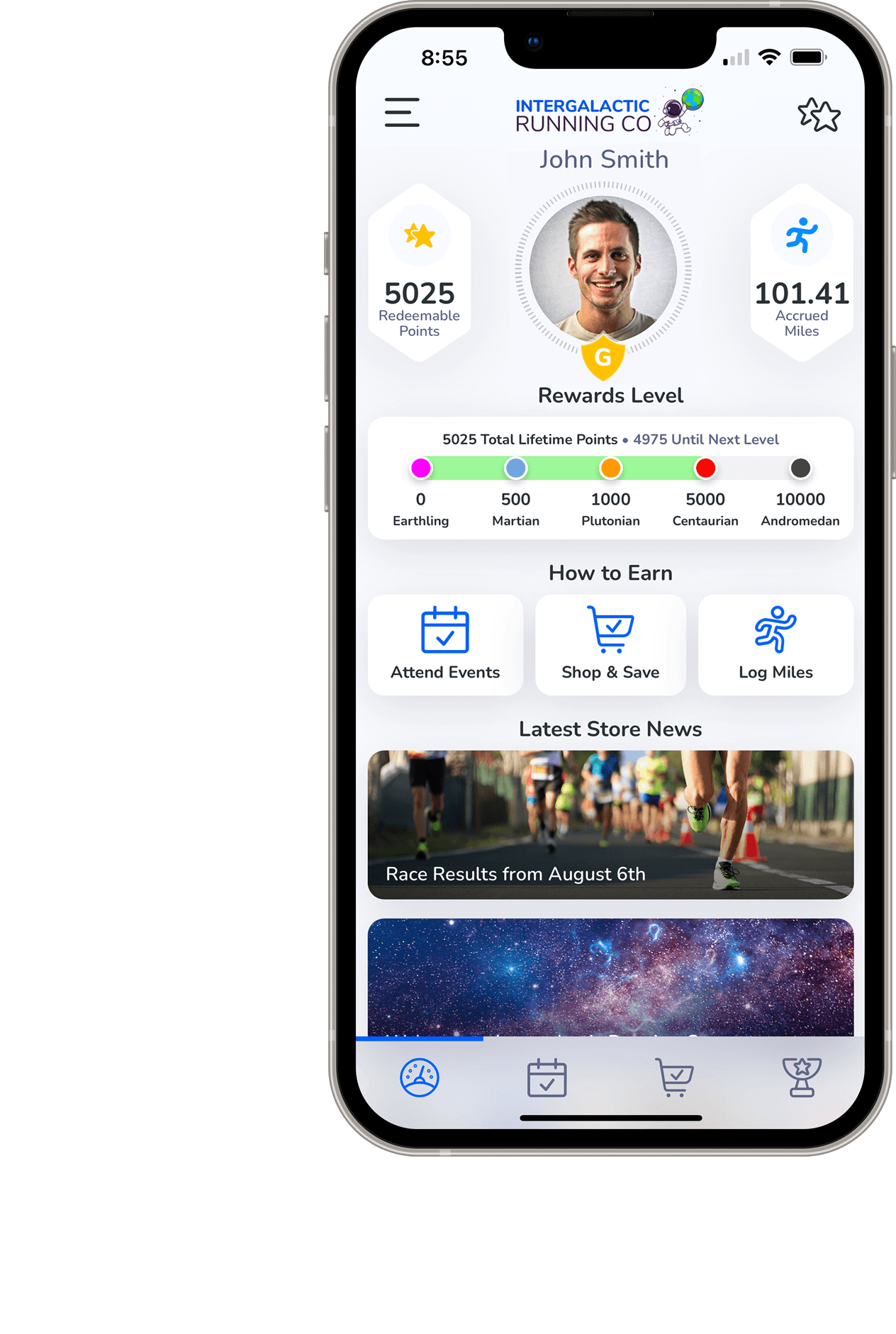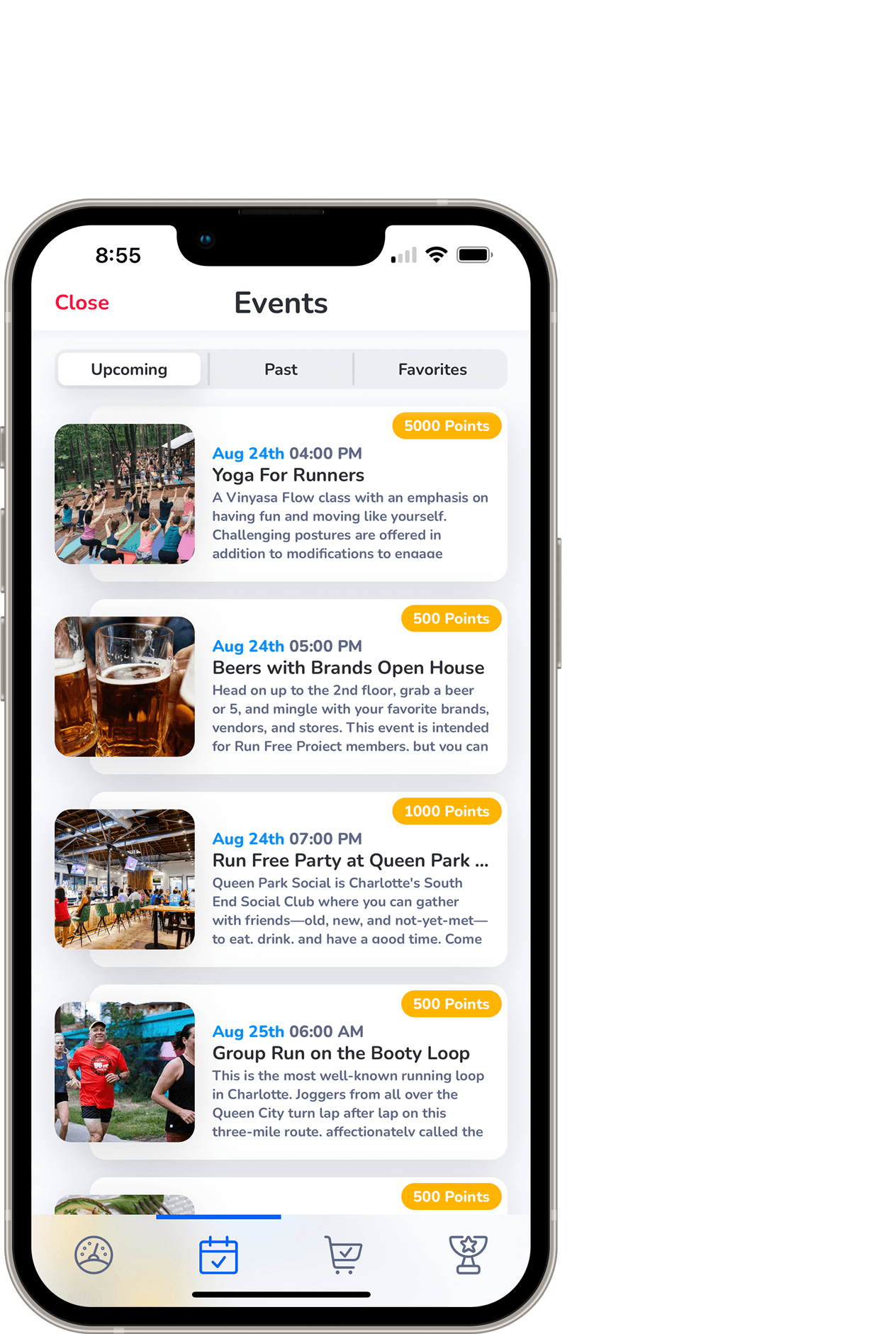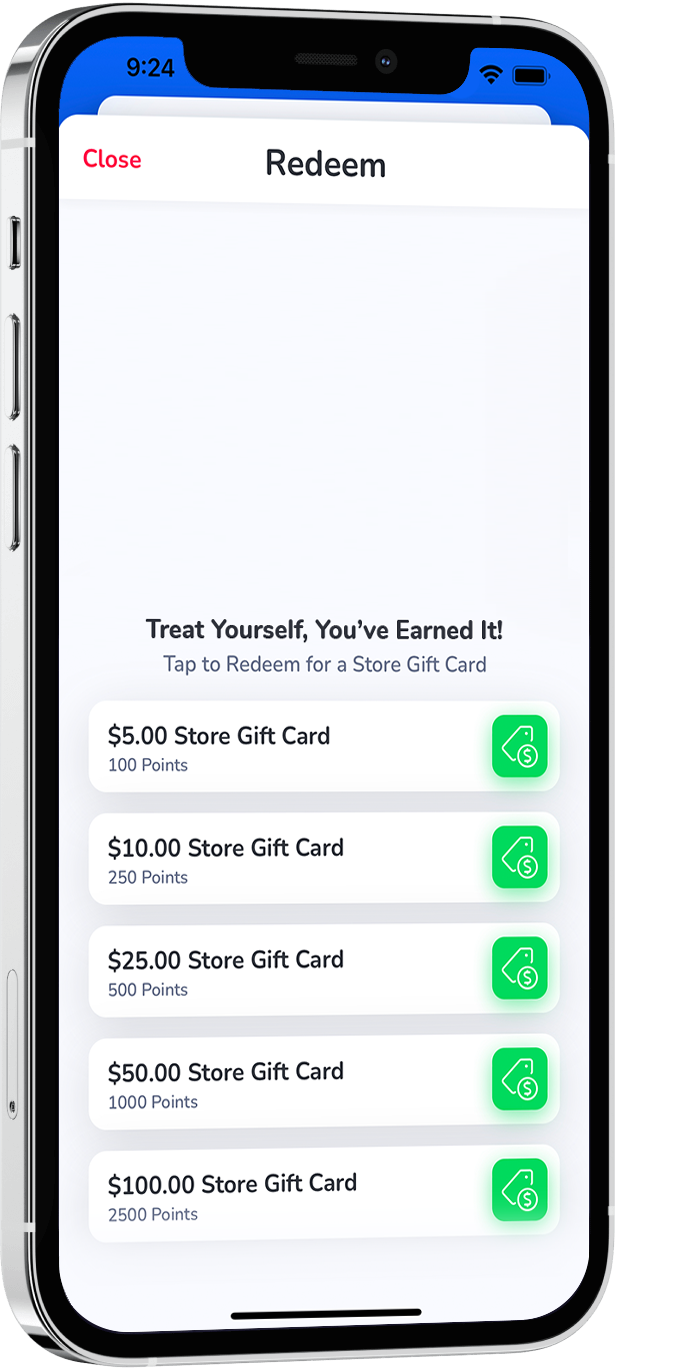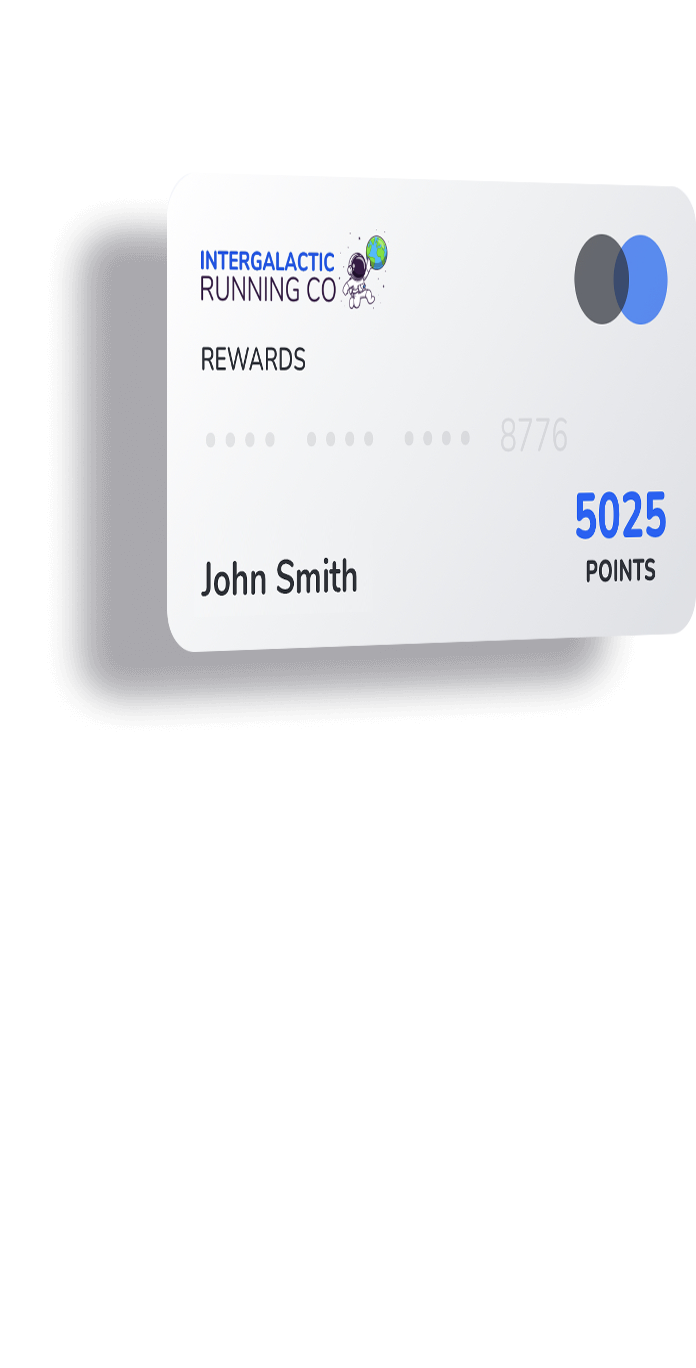 Your store's name, your store's branding, your store's content and events. All managed through the same intuitive Run Free Project platform you're used to.
App is Branded and Listed as your Store
We maintain the App Store listings and app updates for you.
Push Notifications and Reminders
Use push notifications to message your customers whenever you like.
In App Event Listings and Virtual Check-In
Encourage participation by rewarding points for your local events or runs.
Mileage Tracking and Achievements
Separate from Rewards, gamify running challenges and track mileage.
Your Store's Integrated News Feed
News posts can be used to promote store activities and sales you want your clientele to know about!
Redeem Points for Digital Gift Cards
No more spreadsheets. Automated rewards tracking and redemptions auto create credit in your POS.
How Does It Work?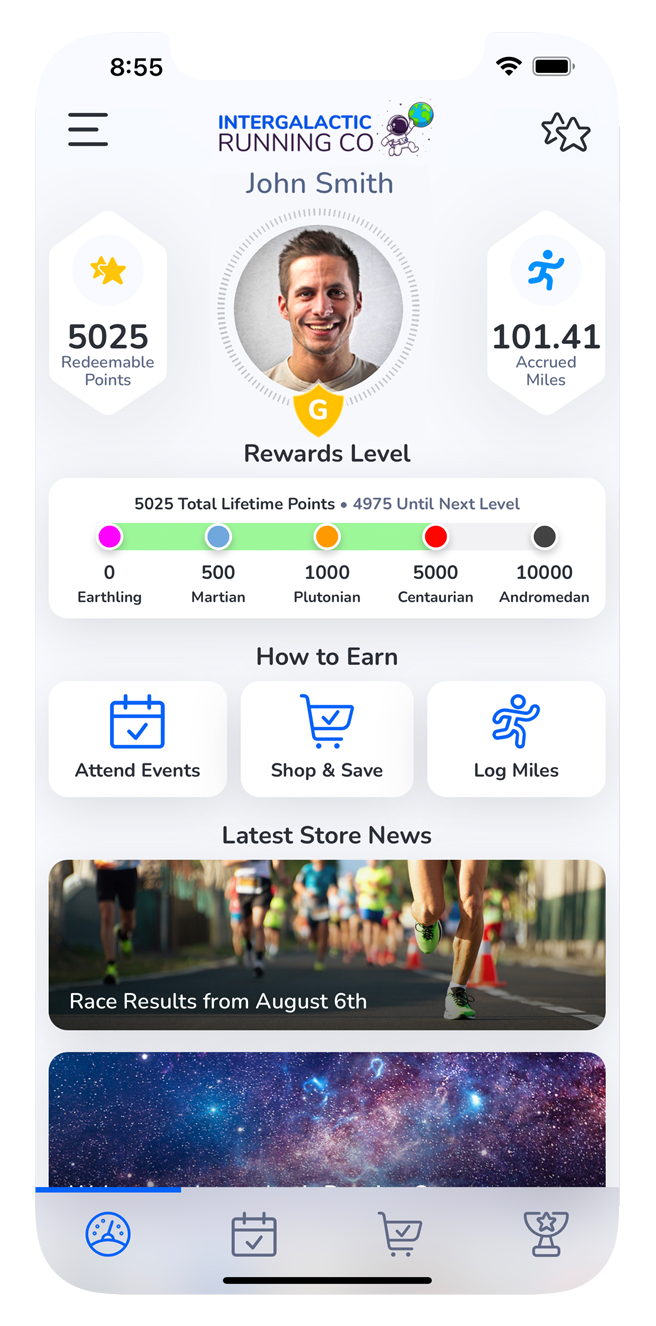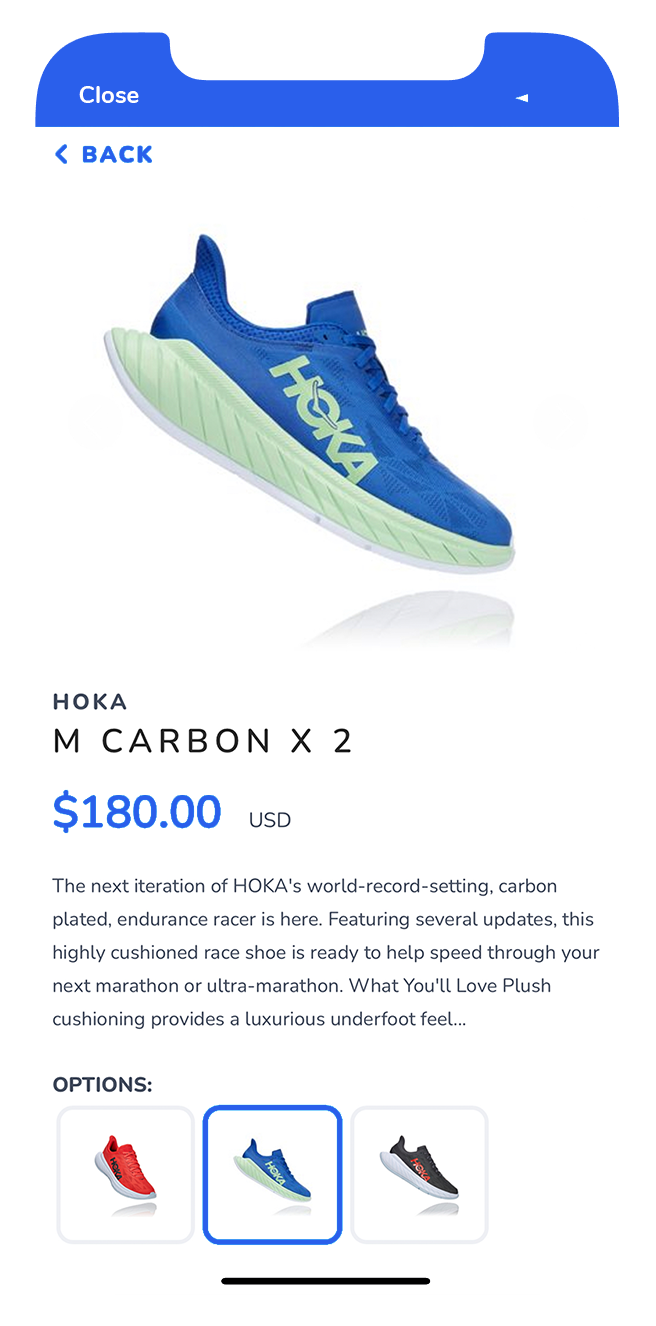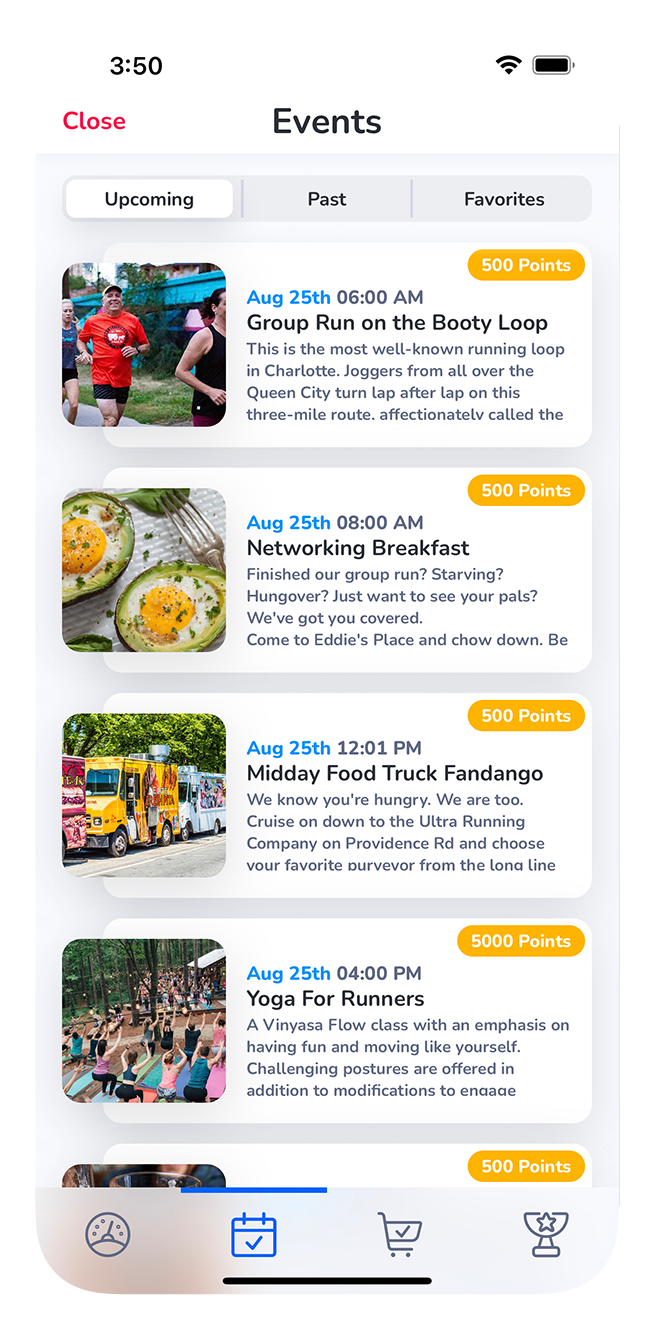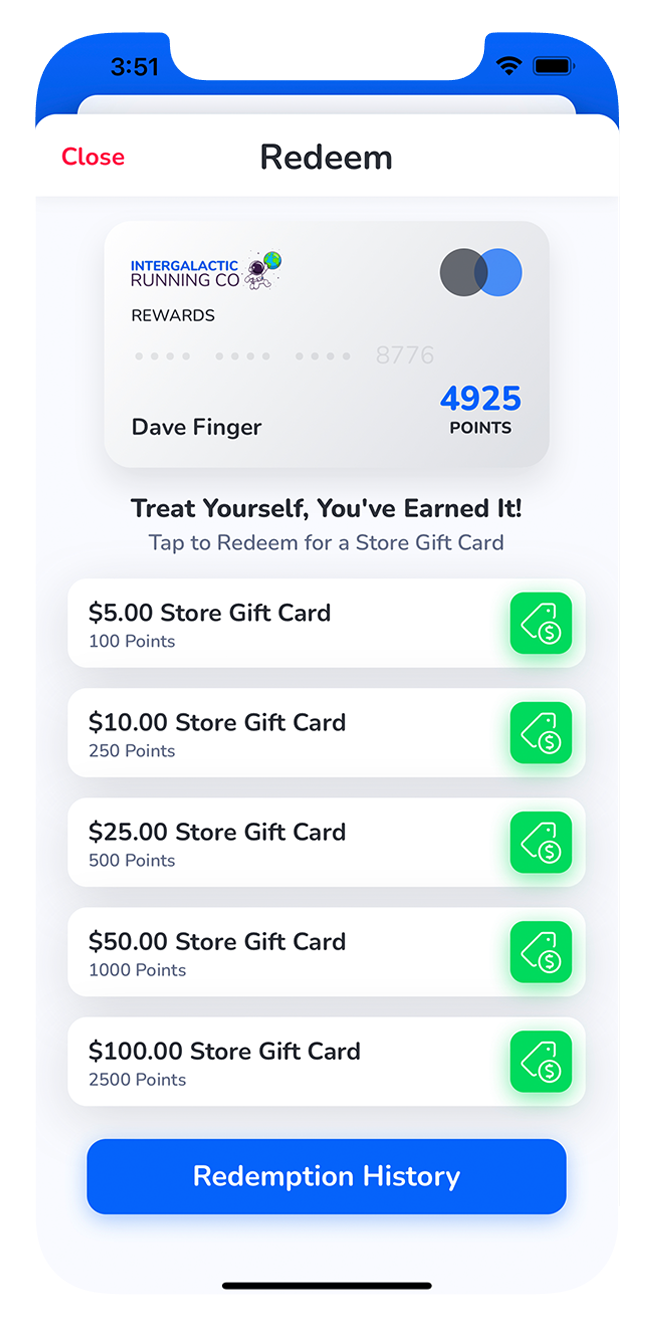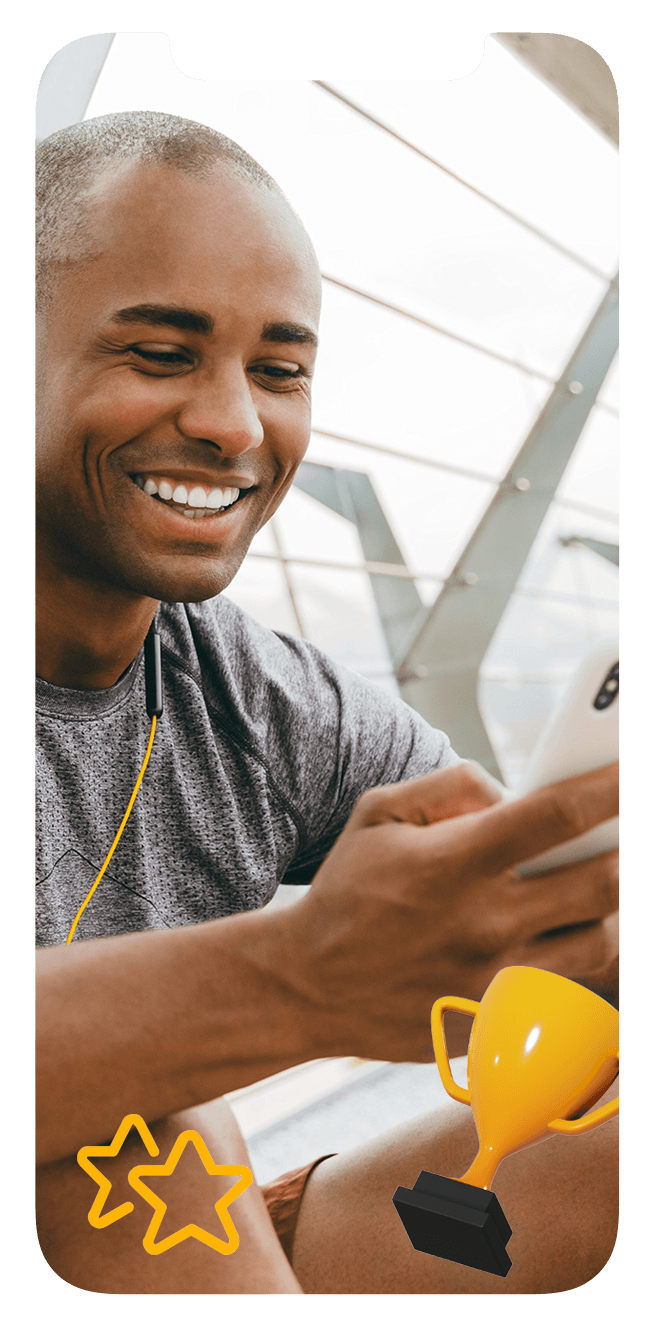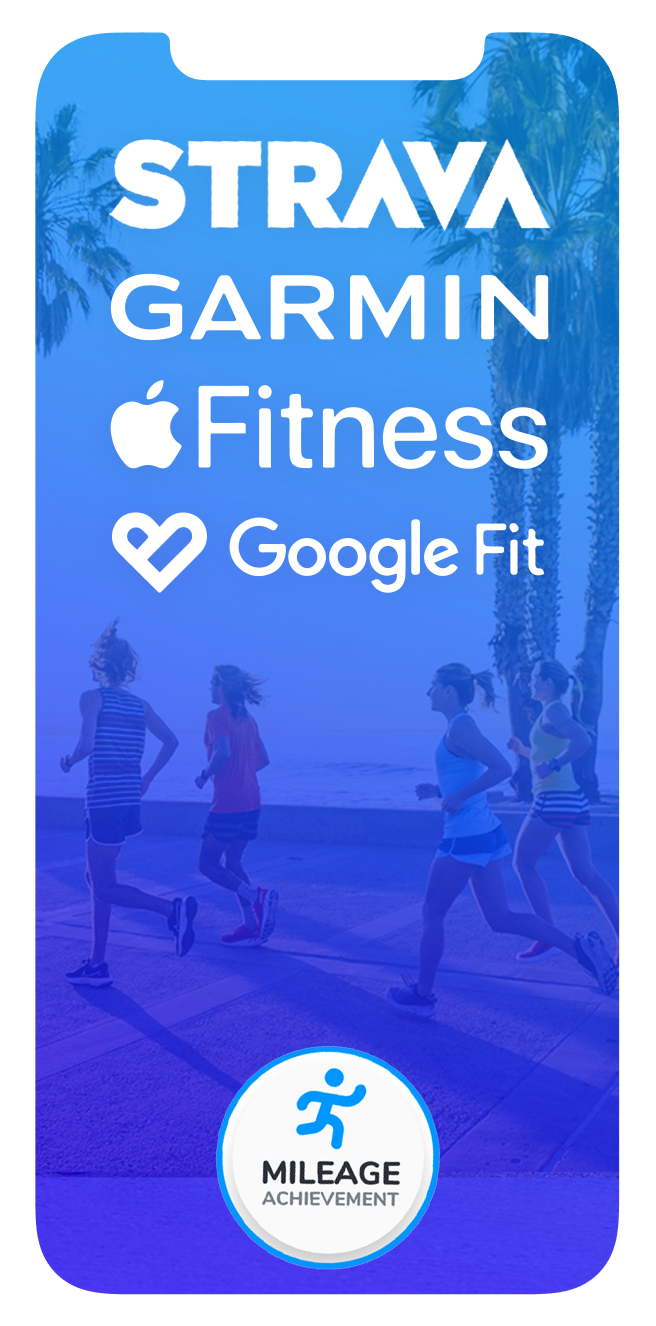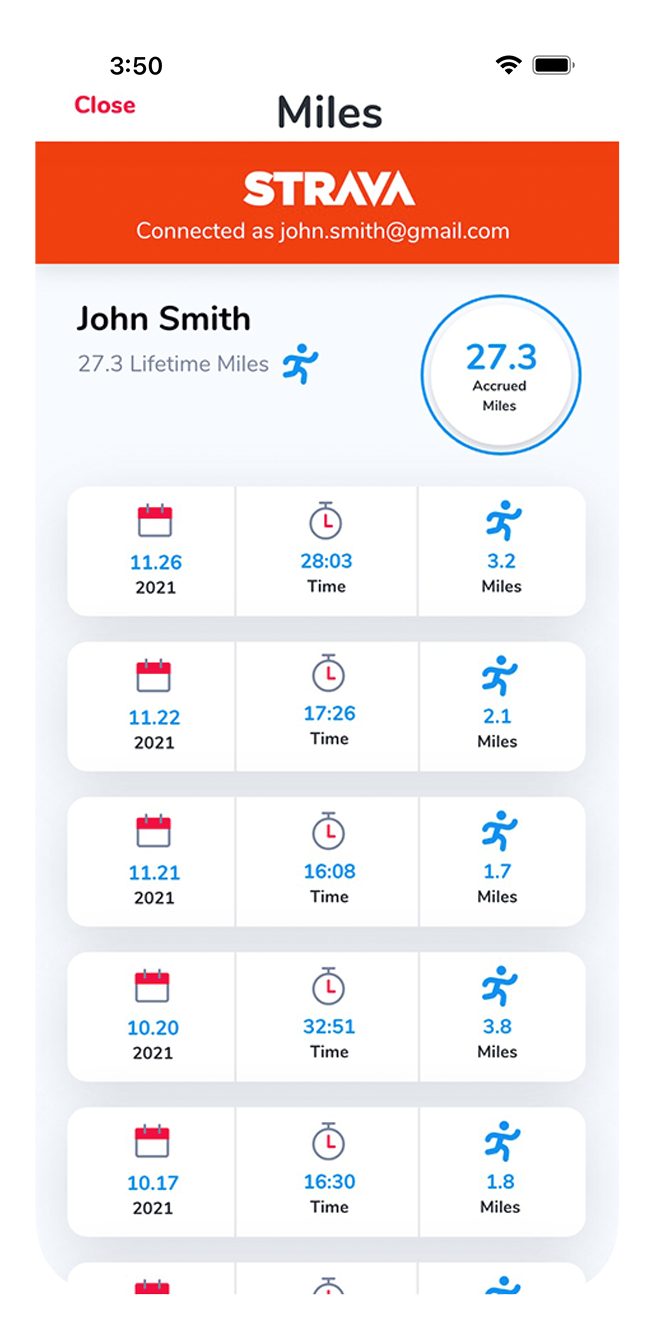 Run Shop Win. Reward Your Customers' Loyalty
Give your customers a portal to your run specialty brand right in their pocket. Enable to them to shop online, check into events, track miles, and stay up to date on the latest store news, all in one custom-branded app.
Give Rewards for Shopping
Spur more shopping and track loyalty, enabling customer rewards points for every dollar they spend with you, both in-store and online.
Give Points for Participating
Advertise one-time and recurring events, enable simple registration, and reward points to customers who check into your events with one tap from their phone.
Point Redemption for Digital Gift Cards
Customers can easily redeem points for digital gift cards to be spent in-store or online. You have full control over the rewards levels and redemption amounts.
Gamify for Inspirational Achievements
Empower your customers to track their lifetime points total to level up with reward achievements, bragging rights, and other perks. All controlled by you.
Mileage Tracking Integrations
Ever wonder how many miles your customers are running between purchases? Help your customers take their tracking a step further by syncing their runs or walks right inside your app with Strava, Garmin, Apple Health, Google Fit, and many more.
Mileage Achievements to Level-Up
Customers who track their mileage in your app can achieve new levels, receive acclaim, or maybe even prizes. It's all up to you.
Customers are Loving Our Apps






Your Brand, Their Mobile Device
We make it easy to offer your customers an immersive custom-branded mobile app experience on Apple and Android devices. Rewards for in-store and online purchases are redeemed in-app, as are event registrations and check-ins. By integrating with popular fitness trackers, our app provides you with an avenue to gamify your customers' workouts and customize how they interact with your brand. Plus, group tagging and customizable push notifications ensure maximum engagement.
The Run Free Project Mobile Loyalty App
Branded & Listed for your Store